Welcome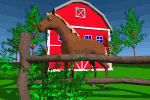 Please peruse the  " About Us "  page to read all the information about our stud and Top Tonic Herbal. Also Herb and feeding programs, plus advice  to  assist you to keep your  horses  in the best of health.

We can supply a full range of top quality Herbs to any where in Australia.  You can now pay by credit card through Paypal if required.
Herbs, a  list of the most used herbs, and their uses are also explained in detail on the " About Us" page.

Check out our horses, foals and stock for sale.

As well as  our stallions at stud and our broodmares. 

Don't forget to check out the " Photo page."  page for some great snaps of foals, etc.

Feel free to contact us, our contact detials are on the " Contact "  page 

Enjoy your browse through our site.

          

Thanks for visiting
You are visitor number: 4965